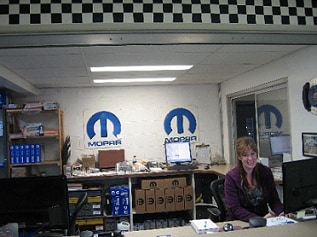 Welcome to our Parts Department!

The Parts Department here at Eagle River Chrysler maintains a comprehensive inventory of high quality, genuine Original Equipment Manufactured parts. Our knowledgeable staff is here to answer your parts inquiries, and order any parts you need for your vehicle. Please feel free to contact either Kelly Hnatuk or Rob Moran from Our Staff page. We are always happy to help you acquire the exact parts you need for your car, truck, or SUV!
What Happens After I Order a Part?
If you know the name or inventory number of your part, feel free to use our online form to place an order. Upon submitting your information we will: