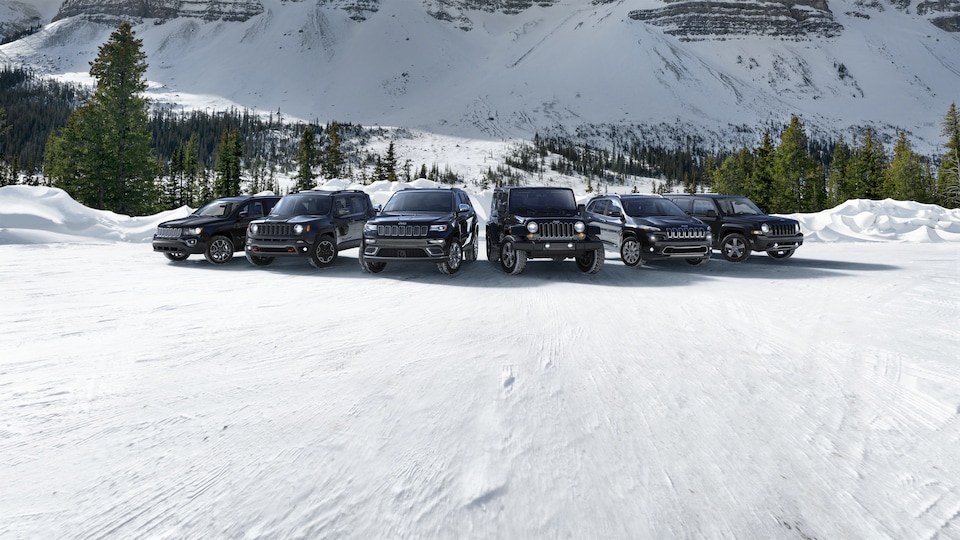 ​
If you know you need a car that can take you on an adventure, a Jeep SUV is the obvious choice.
With trusted SUV models and a plethora of trim levels, it's no wonder Jeep SUVs continue to be the ultimate adventure vehicle. Whether you put your priority on space, performance, or design, there is sure to be a Jeep vehicle for you.
The 2019 Jeep Wrangler: The Ideal Off-Road Vehicle
The Jeep Wrangler is the poster child for off-road vehicles.
Outfitted with a standard 3.6L Pentastar V6 engine, a base-level Jeep Wrangler can deliver best-in-class 285 horsepower and 260 lb-ft of torque. For even more performance, consider the available 2.0L 4-cylinder turbocharged engine for 270 horsepower and 295 lb-ft of torque.
With the Jeep Wrangler Saraha trim level, drivers can look forward to the Selec-Trac 4x4 system that can seamlessly and automatically switch to AWD when it senses a need. When conditions are more predictable, the 4x4 system will change back to 2WD to save on fuel.
The 2019 Jeep Compass: Master of the Road
The Jeep Compass beats the Jeep Wrangler on fuel economy only requiring 9L of fuel per 100km versus 11.8L per 100km respectively.
Not only can the Jeep Compass take you further for less, but it can also seat more passengers and offer them more room. If you need a vehicle that is better suited to your every-day life, the Jeep Compass could be right for you.
The 2019 Jeep Cherokee & Jeep Grand Cherokee: Strongest in Lineup
For optimal performance in the Jeep SUV lineup, consider the Jeep Cherokee and Jeep Grand Cherokee. Both offer notably higher horsepower than their siblings at up to 270 hp and 707 hp respectively.
Both are also significantly stronger than their siblings with the Jeep Cherokee towing capacity of up to 2,041 kg and the Jeep Grand Cherokee towing capacity of up to 3,265 kg. For a truly powerful SUV, consider either the Jeep Grand Cherokee or Jeep Grand Cherokee.
In Stock at Eagle River Chrysler Today
All four Jeep SUV models are available now at Eagle River Chrysler. If you have questions about features, pricing, or test drives, please don't hesitate to call and speak with one of our sales reps.